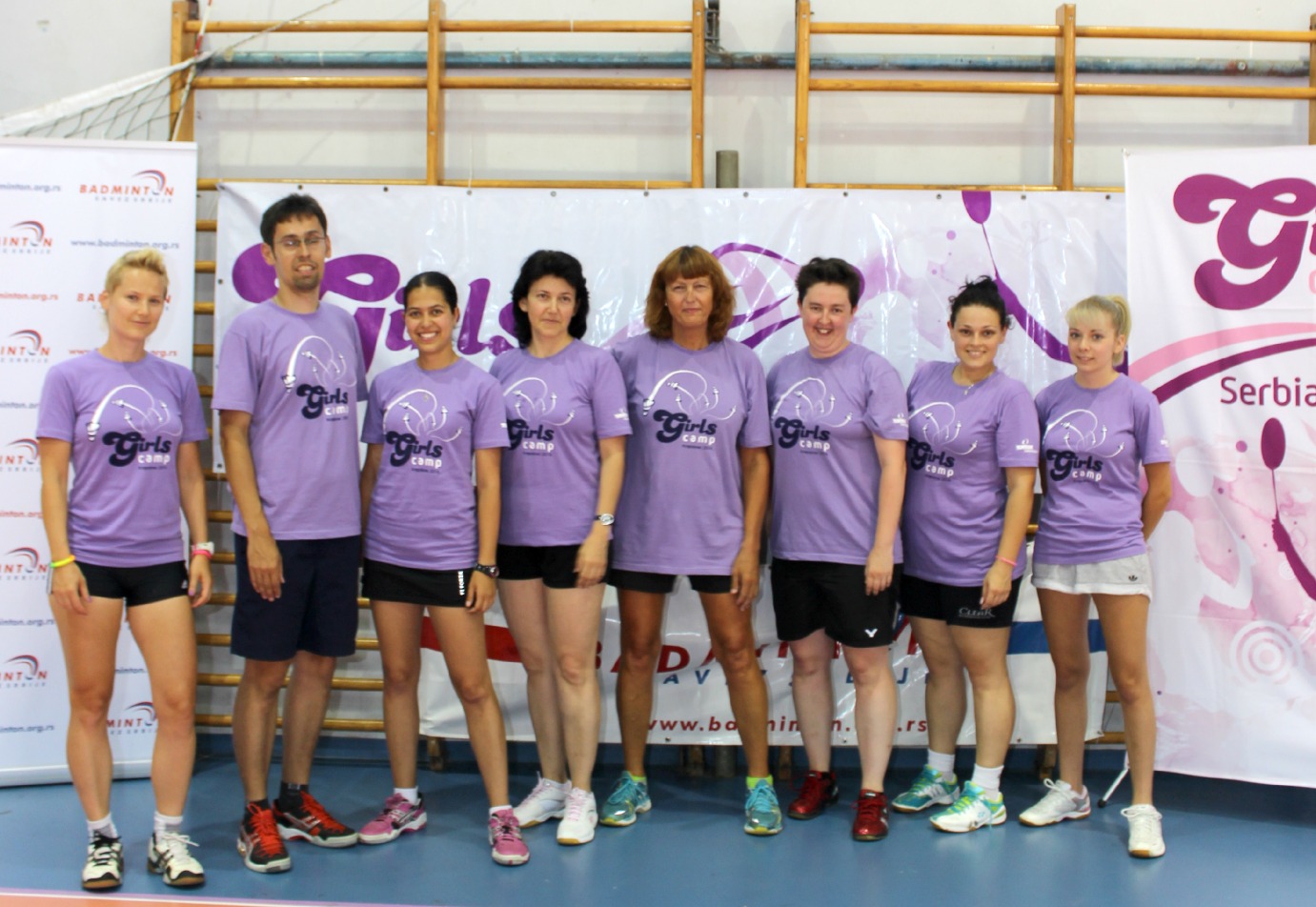 Viktoria Ferencz – HUNGARY
IT WAS GREAT!!! 🙂 High standard of training sessions with participation of international players. Excellent organization with interesting social programs. Lovely company 🙂 I learnt a lot during the week just like my girls. Thank you all!!
Kristin Stoykova – Bulgaria
Girls camp was great. Interesting trainings and so many new thinks for me and my girls. It was pleasant for me to join this camp agein. Thanks for possibility for us to be part of this :))
Martina Fartagova – Czech Republic
Thank you very much for invitation to this camp. I would like to congratulation to Marija to create project Girls camp. Girls camp is very positive idea. All Czech girls enjoyed this camp. Camp was very good organised. Good trainings and many social activites. We hope You find good support from BEC and badminton Serbia to organise same project next year. Good luck and thank you.
Tina Riedl – Austria
It was a great being part of Girls Camp for the three year. Marija and Andreja did a great job, so that the girls need not only high quality and hard training session. They also enjoyed the social programs to get to know the other girls from 6 countries. For me as a coach it was a good chance to еxchange knowledge concerning working with badminton girls on and off the court. Thanks to Debbie, she did a great job. I was able to get my experience as a coach improved this week. I hope that next year will be support from the official institution (BEC) so that We will see each other in 2015 agein.
Corina Dan – Romania ( Member of BEC's Women in Badminton working group)
Being here for the 4th year in a row makes me happy to see that more countries are interested to be part of this project.
But the most important thing that I would like to point out is the continuation of this project. Sometimes it's easy to start something new, but only perseveration drives you to achieve a long-lasting project that is, capable to survive thanks to good organisation and staff coaches' passionate implication. These "forces" keep motivation on court for players as well as for their coaches. Thank you Serbian Federation for the initiative, thank you Badminton Europe for support. Thank you PINK TEAM!